Painless Crystal Hair Eraser
Regular price
$44.99 USD
Sale price
$25.99 USD
Unit price
per

😍BABY SMOOTH SKIN HAS NEVER BEEN EASIER😍
➡️Going to the wax salon can be intimidating & painful. Meet Crystal Hair Eraser, the most convenient, at-home, painless shaving for instantly baby smooth skin!
➡️If you're tired of razor cuts, painful waxing or expensive lasers — our hair eraser is for you!
💜 Guarantees to remove unwanted hair

🧼  Smoothy desquamates dead skin
♻️  100% pain free & reusable
🩹  Zero razors

✅SAY GOODBYE TO ALL YOUR HAIRY PROBLEMS
The easiest, painless hair removal for smooth skin instantly! Using Nano-Crystalline technology, the eraser allows the hairs to clump and break from the surface when rubbed gently on the skin. This process also helps exfoliate, revealing baby smooth skin after use
⭐️⭐️⭐️⭐️⭐️
"Easily my best purchase of the year. Shocked by how well this eraser works. Everything you'd want in a shave: painless, convenient, and razor free. I highly recommend."
WHY CHOOSE US
☑️To remove unwanted body hair
☑️Gently exfoliates dead skin cells
☑️Painless and non-toxic
☑️Eco-friendly and reusable
☑️Easy to use
☑️Save money on laser sessions Makes the skin soft Removes hair from its roots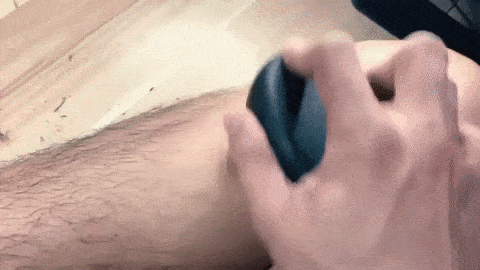 -Easy to Use : Simply rub it to your skin in a circular motion for a hair-free body!
-Travel Safe : Unlike shavers, you can take it with you wherever you go.
-Long Lasting : No refills or recharges required and it is reusable up to 3 years.
-Slows hair growth: Designed to slows hair regrowth in just a couple of sessions
✅SEE IT IN ACTION. NO MATTER THE TERRAIN, THE ERASER HUGS YOUR CURVES.
✔️Removes back hair
✔️Removes the hair of the feet
✔️Removes hand hair
✔️Removes chest hair
✅3 YEAR COST TO COMPETITORS
➡️See how Crystal Hair Eraser saves you money long term.   


✅Packing list: 1xEpilator 
✅QUESTIONS? WE'VE GOT YOU COVERED
1. Where can I use it?
➡️ Crystal Hair Eraser is safe to use on knuckles, arms, legs, chest, back and bikini area. However, we suggest not to overuse or rub too hard. 
NOTE: If you have sensitive skin, try it on your arms/legs first before you use it on other delicate parts. 
➡️ We don't recommend using the Crystal Hair Remover on your underarms and due to the skin being uneven and wrinkly. These areas are very prone to product overuse and overpressure. 
2. Does the friction cause darkness?
➡️ No, it actually improves your complexion by removing dead skin.
3. When is the best time to use the eraser?
➡️ It is best to use after bath.
4. How often can I use it?
➡️ This varies for everyone. Some are comfortable using it 1-2 times a week. Others prefer once every 2 weeks. Adjust accordingly based on the tolerance of your skin.
5. I have strawberry skin, will this work for me?
➡️It will! It actually improves the appearance of strawberry skin or razor bumps that you usually get from waxing and shaving.
✅Shipping:
Free World Wide Shipping On All Orders.
United States Standard Shipping (7-14 days) 
We will ship your order (Dispatch) within 3-5 Working Days after receiving your verified payment (Excluding Weekends and Public Holidays).
This item should arrive in 7 -14 Days from the dispatched date.
Guaranteed safe and secure checkout.
We have 24/7/365 Ticket and Email Support. Please contact us if you need assistance.
Share